You are here

ETFs Are Winning!
ETFs Are Winning!
Submitted by Justin Hayek on February 4th, 2016
Seems as though the NFL's Carolina Panthers aren't the only one winning these days (top 10 plays here). Every quarter, asset managers, mutual funds, and ETF providers publish net flows of their various funds and investment products. This shows which money managers are pulling in new money and which of their competitors are losing. Take a look at last quarter's net flows for some of the world's largest money managers.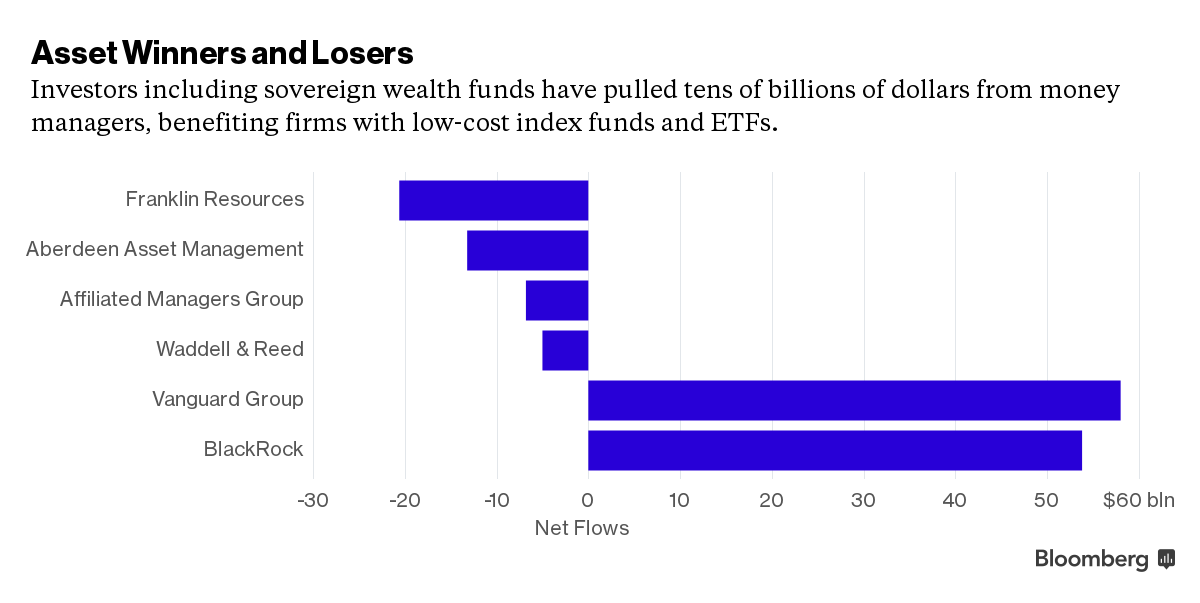 The first thing you will notice is, of this list, only two are net winners: Vanguard Group and Blackrock. What you may not know is that Blacrock and Vanguard are the world's #1 and #2 ETF providers by assets. In 2015, Blackrock took in $152 billion in net new money for the year and Vanguard, who basically had money falling at its feet, took in an incredible $236 billion in net new money for the year. This new money has gone entirely into ETFs. Oh and those expensive mutual funds the banks sell... the average bank and asset manager lost 16% of its assets under management.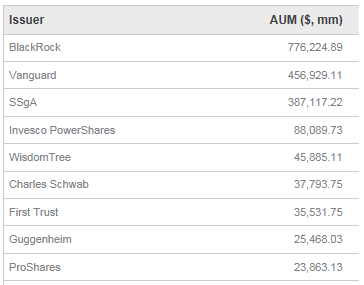 Source: ETF.com
This is not the first time that ETFs have eaten the mutual funds' lunch. Since early 2000s, the demand for ETFs has seen significant growth at the expense of expensive mutual funds. Both the number of and assets under management by ETFs will continue to grow as investors - both professional institutions and retail - increasingly turn to them as an investment option. Have you?
Total Net Assets and Number of ETFs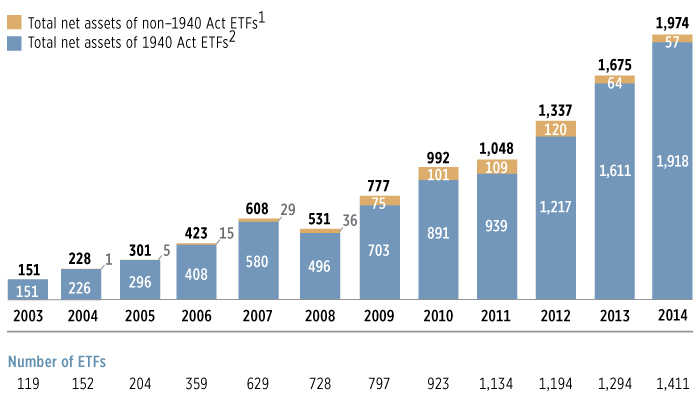 Source: icifactbook.org
Our investment product of choice for our wealth management service is ETFs. There are a number of benefits and advantages to ETFs which we've covered in our webinar. Contact me today to discuss how ETFs might fit in your investment portfolio.