You are here

Extremes
Extremes
Submitted by Justin Hayek on February 2nd, 2016
If Donald Trump is a master of anything, it's his unmatched ability to garner publicity. Most of what he does and everything he says is newsworthy. From his spectacular failures (multiple bankruptcies, I could "shoot somebody and not lose voters" speech, THAT HAIR) to his dramatic accomplishments (several successful business ventures, a TV show, Presidency???) everything 'the Donald' does is to the extreme. Which is why he gets the attention he desires.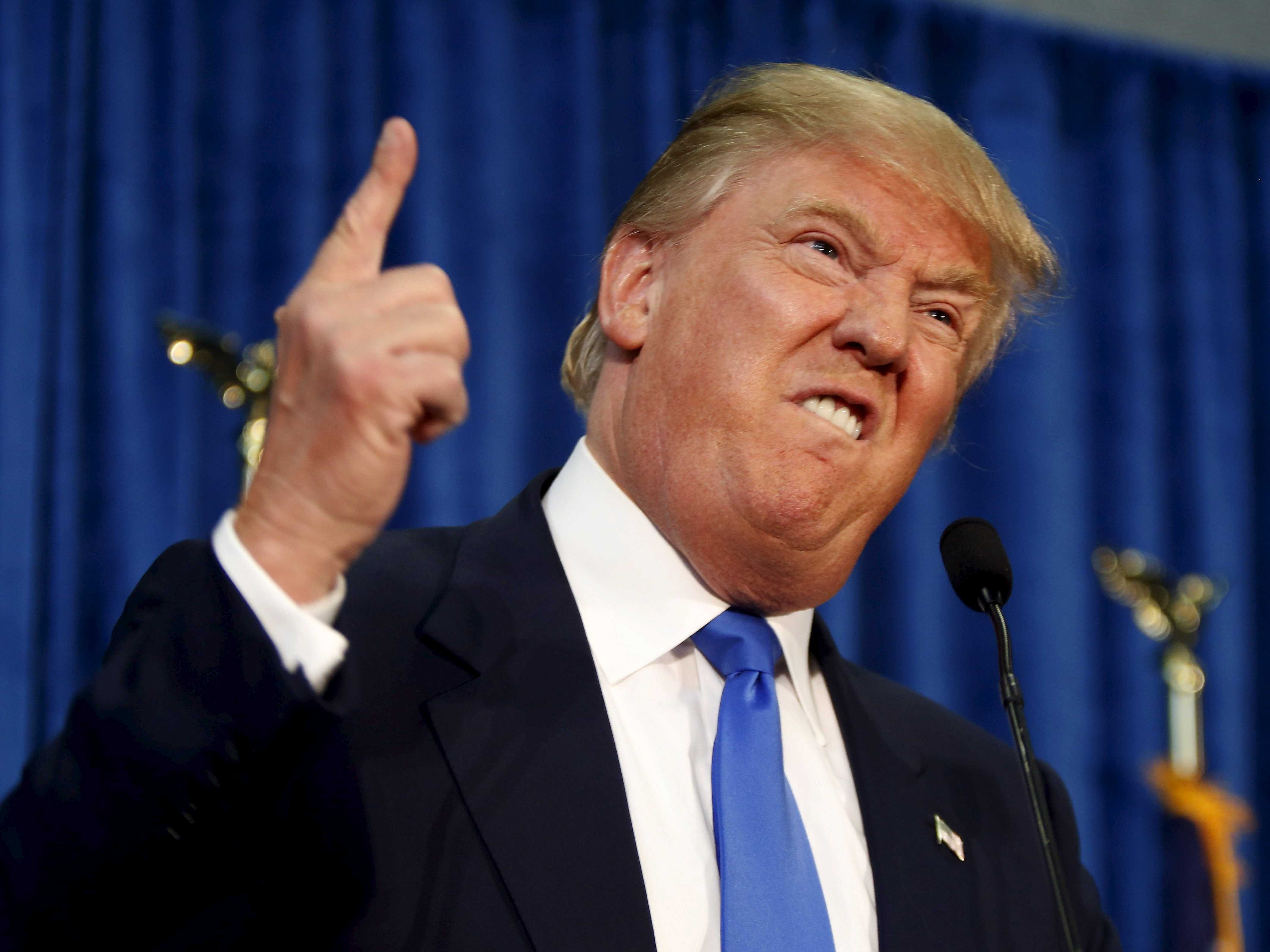 Something so different from the norm gets our attention. Though this can make for great entertainment, extremes in the markets and in our investment returns can be frightening and destructive. Especially when it comes to forecasts made by experts.
Ever notice how its only the most extreme of forecasts that become viral and make it as headlines? Take for example a recent forecast made by Royal Bank of Scotland Group in a letter sent to clients urging them to "sell everything except high-quality bonds", warning stock markets could decline by as much as 20% and oil may plummet to $20 per barrel. This is a bold call. They also forecasted a crisis in 2010, 2013 - neither of which came to be. They may be right or wrong (likely wrong in my opinion), only time will tell, but one thing is for sure people took notice!
However what you probably never saw hit headlines were US market price targets from some of the largest banks and investment firms. Here is what they look like: The lowest forecast is for US equities to rise by 5%, average is +14% and the most bullish of targets is the market to rise 21% for the year!
Source: Business Insider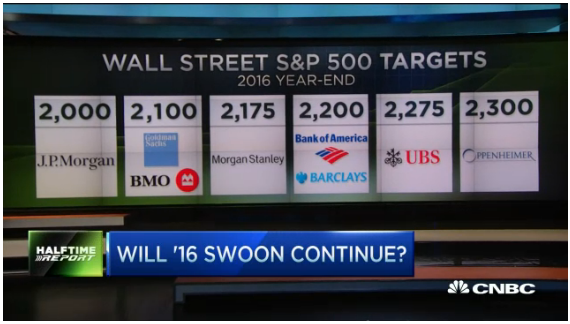 Source: CNBC
Why wasn't this headline news?
Oh right...those are boring numbers! Had an analyst made an outlandish call for US equities to rise by 100% this year, it certainly would have garnered some attention. In order to get noticed and grab someone's attention an event, person, or number has to be to the extreme apparently.
The truth of the matter is we live in a world of averages. More often than not numbers, events, people fall within the average. There are of course those 'black swan' events that happen once in a lifetime but the odds are so minimal that to 'expect' such events should not be considered. Think of something like winning the lottery or being struck by lightning. Would your life plan include such events occurring? Didn't think so.
The stock market's returns from day to day, month to month, year to year, will fall most of time somewhere near and around historical averages. For analysts, experts and investors alike, to expect otherwise is to bet against hundreds of years in finance history. A human tendency is to think of the worst and best case scenario, when in fact its almost certain the outcome will fall somewhere in the middle.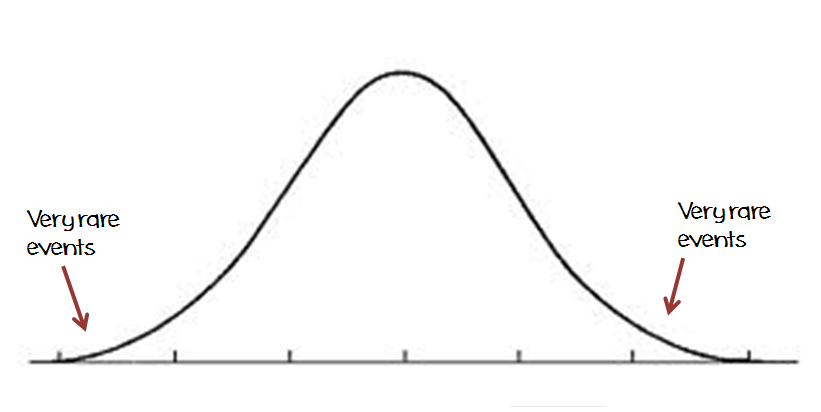 Given all the media and information we are bombarded with throughout the day, when it comes to market forecasts, keep the law of averages in mind. This is why a balance and diversified portfolio works.
A portfolio that is balanced and diversified is exactly as it sounds. It does not invest or speculate on an outcome, thus limiting the possibility of unfavorable investment returns. Though a balanced-diversified portfolio is still subject to market risk, something that cannot be controlled, unnecessary and unwarranted risk can be managed.
Unnecessary and unwarranted risk can lead to dramatic investment declines and disaster portfolio returns. The culprit usually comes in the form of putting all your eggs in one basket (over exposing your investments to one security or asset class) and hoping for an event that ends up not occurring.
Let's leave the dramatic disasters and beautiful catastrophes to the speculators and Donald Trumps of the world - invest in a balanced-diversified portfolio.