You are here

Poll Results: Predictions for 2016
Poll Results: Predictions for 2016
Submitted by Justin Hayek on January 18th, 2016
The results are in! Below are the results from a poll conducted amongst clients the last week of December 2015. The poll covered market predictions for 2106. However given the market volatility this month, it would be interesting to see if your responses would differ now.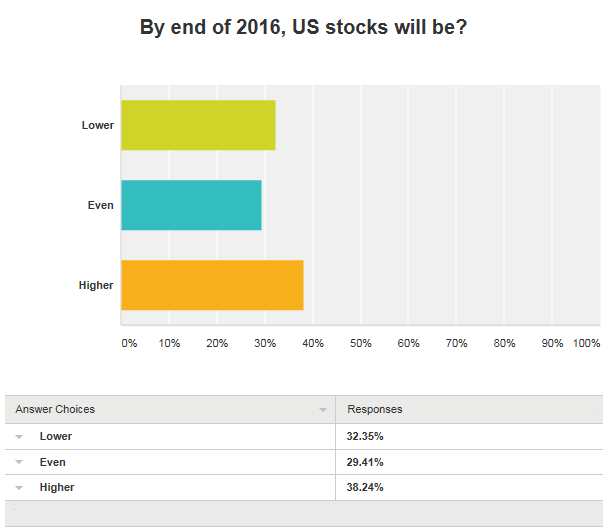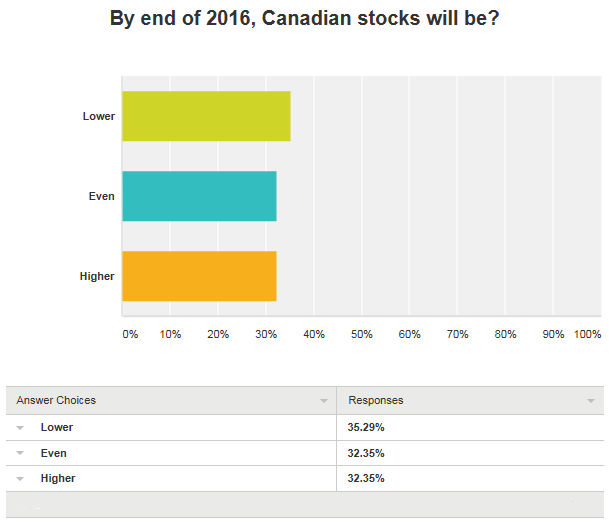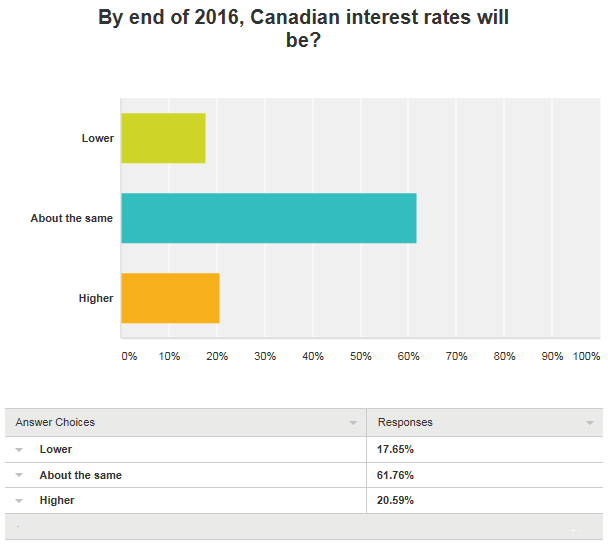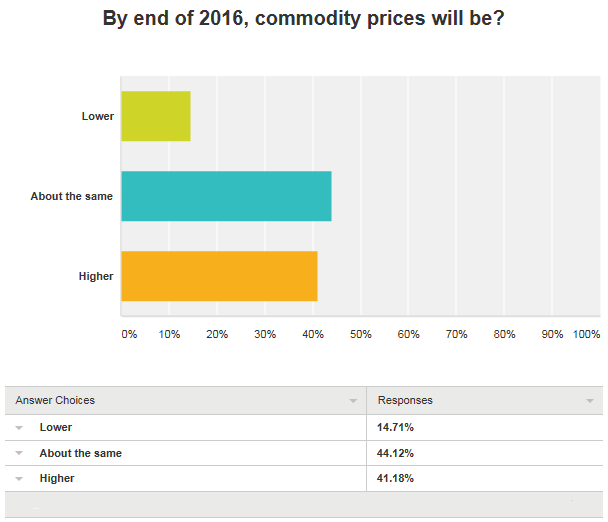 What to make of these results?
One thing is for sure, there is little to no investor conviction right at the time and probably even less now. It's clear by your answers investors are uncertain about the direction which many markets are headed. If there was clear indications of paths, than I would have expected greater percentage of responses geared towards one particular answer rather than be closely equally weighted. Only time will tell how things will play themselves out. We will review these predictions again sometime mid-year to see how your predictions have fared and to see if your predictions will change going forward.