You are here

Has the Stock Market Bottomed?
Testimonials Home Page
Testimonials
"Justin has proven his worth by being more than an investment advisor. He tries to bring value to every interaction and is a name to watch in this industry going forward." - Fabiana Lara, creator of The Next Big Rush
"Justin Hayek has been my investment advisor for over 7 years. I find his market knowledge invaluable. He has helped my portfolio grow, exceeding my expectations. I will continue to take advantage of his expertise and would highly recommend him to anyone looking for a fantastic advisor!" - Chase Shymkiw, Maple Ridge, BC
Has the Stock Market Bottomed?
Submitted by Justin Hayek on April 12th, 2020
A popular topic of discussion within the investment community and rightly so is "have equity markets bottomed"? Though we don't get to find out until after it has occurred, here is some data and interest facts that may help you better answer this pressing question and help you through your investment performance.
Consider the following facts:
This recent market decline was the quickest 30% decline in history (S&P 500 Index)
# of Trading Days and Decline From Market Peak
(market peak = 100)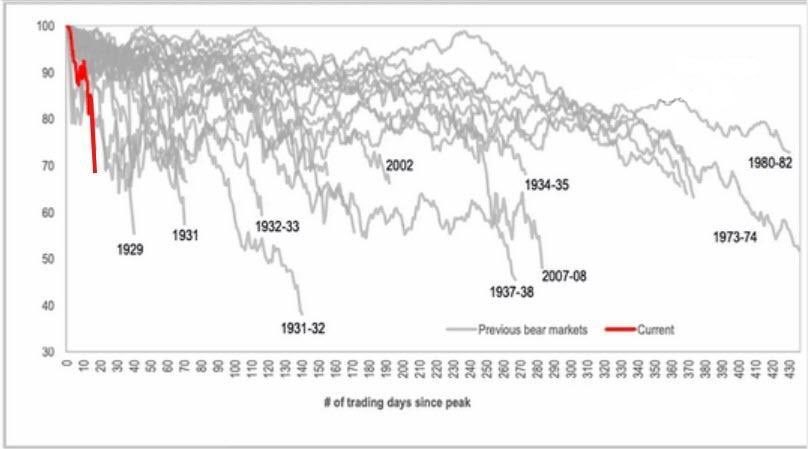 source: ZeroHedge (https://www.zerohedge.com/markets/stocks-suffer-worst-week-lehman-despit...)
This may suggest one of two things: and I hope this is not true, but this may just be the beginning of the market decline. Since past declining markets have been longer in duration, some greater in magnitude others not so. Or...
This could be the quickest bear market and the beginning of a new bull market.
Through Every Bear Market There is a Bear Market 'Rally'
Every bear market in history has had a meaningful rally if not several. That is, false signals that indicate a declining market has reversed and is now trending upward. This recent market rally may be another trap, unfortunately.
A False Signal: Rallies Through Recent Bear Markets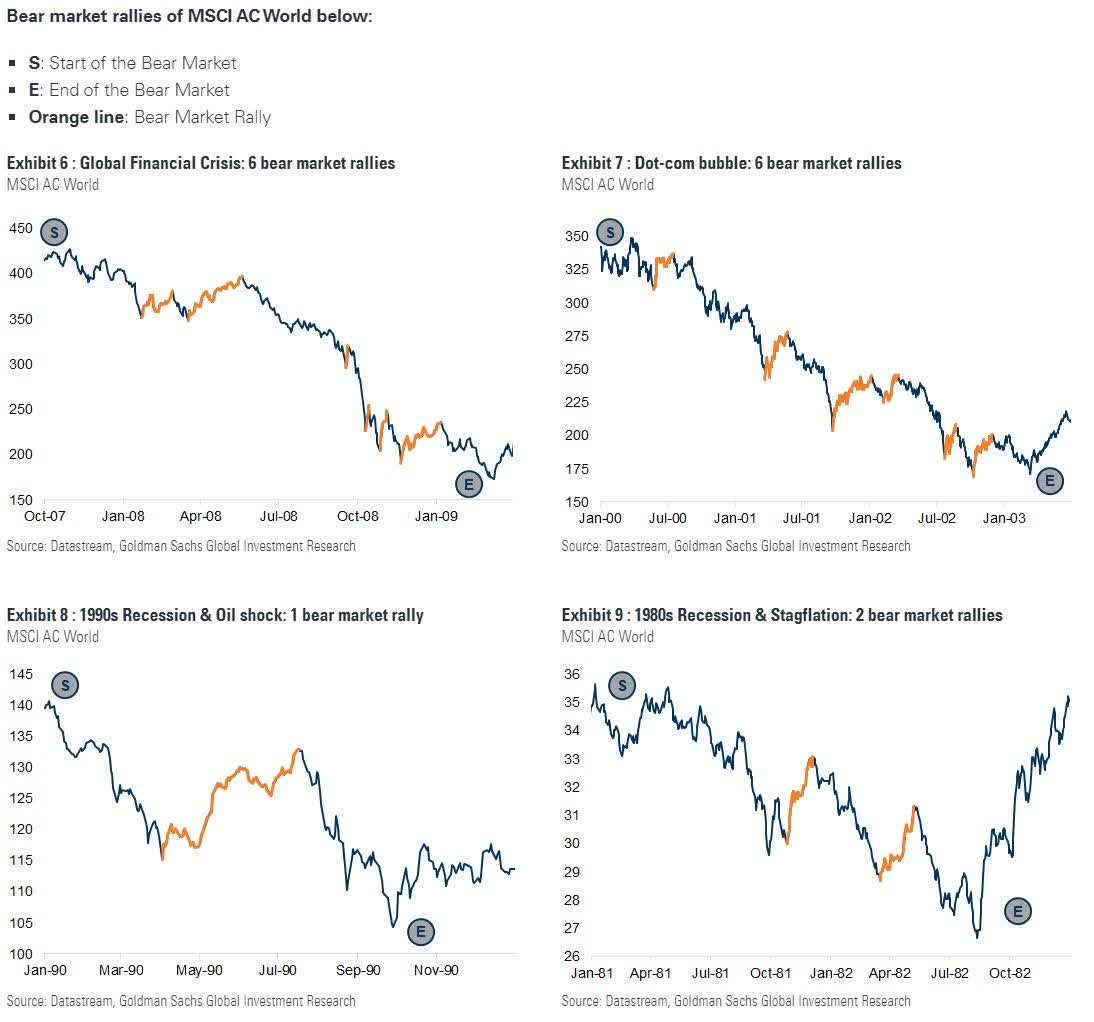 source: seeking alpha (https://seekingalpha.com/article/4335484-anatomy-of-bear-market-rally)
What is very interesting to note however, through the market decline of 2007-2009, each bull trap/short term market reversal became stronger as we approached the market bottom. This could be used as a signal by investors of the market attempting to find its floor, however we don't get to find out until well after the bottom has been achieved and seen a spectacular run up therefore missing out on substantial potential gains.
There is Still Lots of Money (Margin) in the Market
Something I have come across through my own research is the relationship between equity markets and margin use. That is, as equity markets trade higher in price, the use of leverage (margin) to buy equities rises too.
Margin Debit Balances and Equity Market Performance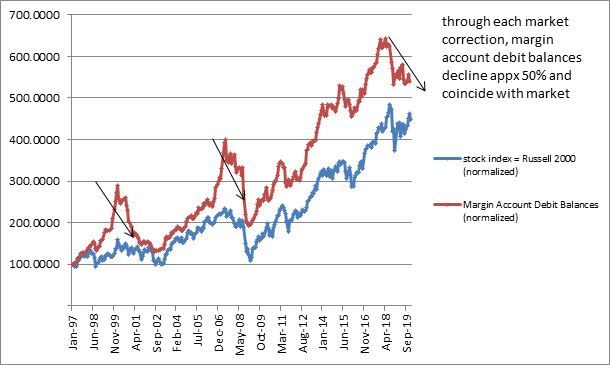 Source: Refinitiv, FINRA (https://www.finra.org/investors/learn-to-invest/advanced-investing/margi...), Justin Hayek
I believe this is relevant to helping find the equities market's bottom as it serves as a measure of 'buying power' in the market. Remove money, or in this case margin, from investors you therefore remove buying power too. In previous market declines, debit margin balances declined approximately 50% from their peak. This time we are sitting 19% below recent peak margin use.
Though it is impossible to call the exact bottom on the equities market, however I do believe the above relationships and data can assist investors to determine whether we are approaching the bottom and to make better investment decisions leading to better performance.
If you are interested in discussing how I have been investing my own capital and how I have been advising clients email me or call 604-718-7576.